Committed to delivering quality content.
More than 150,000 ebooks
📍What is iG Publishing?
iG Publishing has an experienced team of specialists who work with publishers, university presses, professional societies and associations to build eBook collections. We go out of our way to find rare books and those that are not easily available, transforming them into eBooks.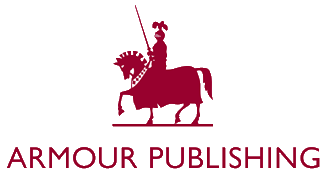 Armour Publishing is a leading independent publisher publishing books for Asia and the world. Established in 1991, Armour has published over 330 titles for the Children's Christian and General markets.
Children's titles – Fiction and non-fiction books that promote good values, including National Education values. Their books help children to learn to read and grow their love for reading through compelling stories with good values. Books for the Children's market come under the Little Knights imprint.
General titles – Non-fiction books, for personal and professional development. Books for the General market come under the main Armour imprint, under the following categories: Marriage & Family, Biography, Business & Management, Food & Travel, General Health & Medical and Living & Wellness.
Armour also offer a suite of publishing series for government agencies, companies, educational institutions and individuals who need help with book publishing.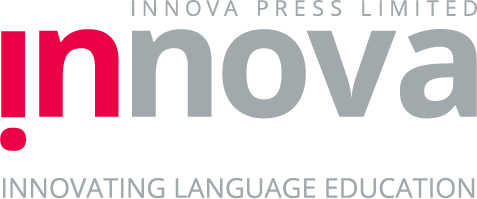 Innova Press is an ELT publisher launched in 2017 with a mission to promote innovation in language education. Innova create readers, test preparation and practice materials and other titles in print and digital form based on the latest research in language education, with a specific focus on learner needs.
Innova publishes a range of practice and preparation tests and self-study books for many of the most popular English language exams, including IELTS, TOEIC, TOEFL and CEQB, with more titles added regularly.


Teacher Created Materials began in 1977. For over 40 years Teacher Created Materials (TCM) has published innovative, imaginative, and award-winning resources for teachers and students in all subjects for Grades K-12. Our driving vision is to Create a World in which Children Love to Learn! TCM's products are evidence based – our data shows that our products have directly increased student achievement.
Teacher Created Materials is a leading educational publisher with products that are used in classrooms in all 50 states and in 89 countries. Everything we publish is still created by teachers for teachers and students because we still believe that no one knows what teachers need more than other teachers and we all know that all students can become lifelong learners. And each year we provide professional development to over 10,000 teachers, helping them to perfect their craft. It is that sense of commitment to teachers, students, and the community that exemplifies our mission, vision, and values and underlies everything we do.