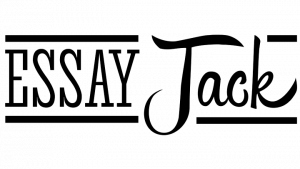 Need multiple accounts?
Want standard lessons across multiple classes and sections?
Want to speed up the marking and feedback process?
LTI compliant, so EssayJack works with your favourite LMS. Easy integration.
| | | |
| --- | --- | --- |
| | | |
| Preserve Retention Rates | Support International Students | Uniformity Across Sections |
| Help those at risk of failing; help those whose writing needs remediation; lower drop out rates. | Help international students adjust to the expectations of academic writing in "the West." | Create standard assignments across multi-section courses or tutorials with many instructors. |
Get better grades. Start writing quickly. Reduce writing stress. Get essay help.
Don't be tempted to buy an essay, but don't suffer alone.
The world's best guided writing platform can help you 24/7.
| | | |
| --- | --- | --- |
| | | |
| Start Writing Quickly | Reduce Writing Anxiety | Get Better Grades |
| Over 70% of students suffer from procrastination; EssayJack users finish essays in advance.. | If you don't know what you don't know, EssayJack's guided prompts help you out, keeping stress low. | In every research study at every grade level from 8 to university, students got better grades with EssayJack. |
Do you want to help your child?
Worried about university preparation? Does your child struggle with writing?
Will your child go to the UK, US, Canada, or Australia for university?
Want to make sure they are prepared?
We can help.
| | | |
| --- | --- | --- |
| | | |
| Not sure how to help? | Want a competitive advantage? | Need grade improvement? |
| If you want to help your child with writing but don't know where or how to begin, our essay writing software lets you sign your child up to work at his or her own pace on his or her own timeline. | If your child is starting university or planning on starting university soon, provide essay writing help for assignments and test practice so that your child can stand out from the crowd. | If your child wants or needs to improve marks in writing assignments, this essay writing software is proven to increase grades at all levels – from secondary right up to university. |